Conway Partner, Natalia Rodriguez, Quoted in National News Outlets in Connection with Judicial Review Application of Maj-Gen Fortin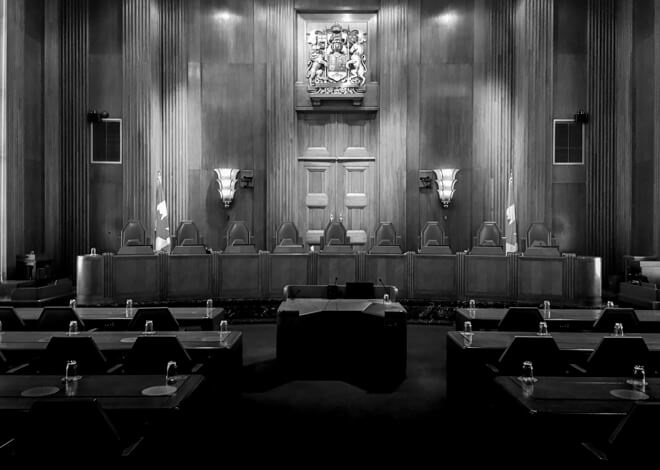 Natalia Rodriguez has been quoted in several major news outlets in connection with Conway's representation of Major-General Dany Fortin. Major-General Fortin is challenging the decision to terminate and not reassign him from his secondment at the Public Health Agency of Canada where he was serving as Vice President of Logistics and Operations for the COVID-19 Vaccine Rollout Task Force. The challenge is premised, in part, on the improper political interference in the military chain of command and lack of procedural fairness.
Natalia was quoted in the article entitled, "Federal Court expedites Maj.-Gen. Dany Fortin's legal bid to contest removal as head of Canada's vaccine rollout" published on July 28, 2021 in the Globe and Mail. The article is in response to the decision of the case management judge allowing Major-General Fortin to expedite the hearing of his application and ordering the Attorney General to provide him documents he requested as part of his application, among other things.
"He's very pleased that the court agrees that there's urgency in his application," Maj.-Gen. Fortin's lawyer Natalia Rodriguez told The Globe and Mail on Wednesday.
"He obviously is looking for the quickest disposition of his case, the quickest resolution to his application because he wants to be vindicated."
...
Ms. Rodriguez, a partner at Conway Baxter Wilson LLP, said Wednesday that Maj.-Gen. Fortin is "completely in limbo" and despite being removed in May, he has yet to receive any documentation to explain, or confirm, his termination.
The full article is available here.
---
Natalia was quoted in the article entitled, "Dismiss Fortin's legal complaint over his firing, government lawyers ask court"
published
on July 26, 2021 in the National Post.
The article discusses the case management conference that took place in Federal Court to address three issues, including the government's proposed motion to strike Major-General Dany Fortin's Notice of Application.
Natalia Rodriguez, lawyer at Conway Litigation representing Fortin, said the specific remedies sought in federal court cannot be carried out by a military body. They include having Fortin reinstated in his position at PHAC and within military ranks.
"We're seeking to have the decision of the ministers, and the decision makers, quashed. That is not something that could be done by way of grievance. That's not something that the acting Chief of the Defence Staff would have authority to do."
Rodriguez rejected claims by the Crown representative that at least three recent court decisions have set a precedent to dismiss the civil complaints filed by Fortin. She said a motion for strike would need to reach a far higher threshold that explicitly defines why the court should not hear a given claim.
"The fact is, there has to be a knockout punch here," Rodriguez said.
The full article is available here.
---
Natalia was also quoted in the article entitled, "'My career appears to be over': Former head of vaccine rollout says sudden firing was devastating" published on July 22, 2021 in the National Post.
The article relates to the affidavit of Major-General Dany Fortin, sworn in support of his application in Federal Court.
"Political interference in the military chain of command is something that should be of concern to all Canadians," Fortin's lawyers, Natalia Rodriguez of Conway Litigation, said in an emailed statement.

...

Government lawyers hope to have their motion to strike down the lawsuit heard before Fortin's application, which his lawyers have argued should be heard on an "expedited" basis in the fall. But Rodriguez says they plan to oppose that request.
"The (government's) motion will only cause unnecessary delay and increased prejudice to MGen Fortin and the motion to strike is not appropriate in the judicial review context," she said in an email.
The full article is available here.
For media inquiries relating to this matter please contact:
Natalia Rodriguez (English inquiries): nrodriguez@conwaylitigation.ca
Julie Mouris (French inquiries): jmouris@conwaylitigation.ca