Appellate Advocacy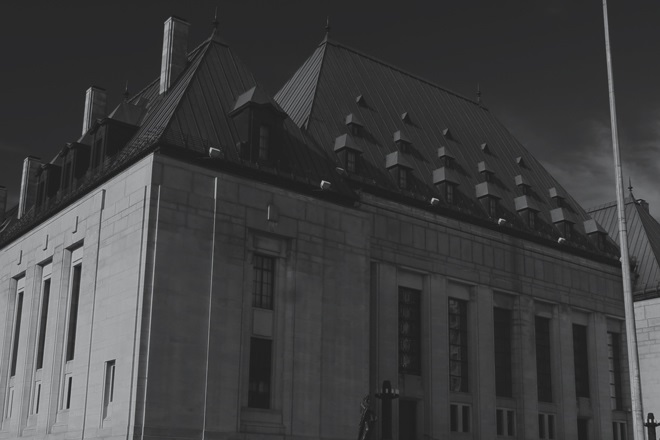 Overview
With many former appellate court clerks in our ranks, Conway lawyers know appeals. Conway has argued appeals before all appellate courts including the Court of Appeal for Ontario, the Federal Court of Appeal and the Supreme Court of Canada on a wide range of matters.
Conway has extensive experience at the Supreme Court of Canada representing parties and interveners, drafting and responding to leave to appeal applications and acting as agents. As with the lower courts and tribunals, we have a significant track record of success at the appellate level.
One of Conway's biggest strengths is our analytical rigour, a valuable asset that sets us apart when appearing in front of appellate courts. We understand the complexities of the law – it's what we thrive on.
Our experience includes:
Supreme Court of Canada Appeals
Supreme Court of Canada Intervener Representation
Supreme Court of Canada Agency
Seeking Intervener Status
Applications for Leave to Appeal
Federal Court of Appeal
Court of Appeal for Ontario
Divisional Court Appeals
Federal Court Judicial Reviews
Appellate practice in other jurisdictions including the Quebec Court of Appeal and the Court of Appeal for British Columbia
Mandates